When choosing a topic for your project, try to choose something that you are interested in. You don't have to feel passionate about a topic, curious will do. In fact, if you're passionate about a topic you may already know a lot about it. Either way, you'll want something that keeps you motivated to search for knowledge, questions, answers, and more about that topic.

Developing a topic may take some trial and error.
Organizing your thinking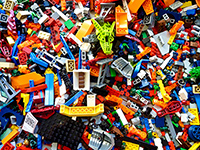 Sometimes when you're starting out on an assignment that requires research, you have a very general idea of a topic. You may be thinking about bees or surfing or the right to vote. These are all broad topics that have within them many narrower topics that you can explore for insights or to develop an argument. You can think of a broad topic as a house that's been organized into boxes, by category, in preparation for moving. Each moving box might contain a room, a single shelf of books, all the pots or all the Legos. Broken down into more manageable chunks, a topic becomes easier to research.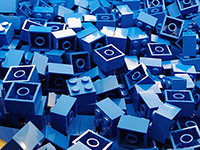 As simple as that sounds, in reality it takes a bit of effort and exploration to focus the research topic. There are many ways to do this and it is often an iterative process, meaning it may need to be tested and repeated multiple times.

Here a few examples of topic development
Keyword development

What are synonyms for the terms you already have?
Does a library database use specific terms for that idea?

Idea mapping (sometimes called mind mapping): creating a visual layout of your idea

Start with your main/broad topic in the center of a page, like the hub at the center of a wheel.
What other concepts or sub-concepts make up that idea? These are the spokes that radiate out from the hub.
This is your concept of the idea so draw it however works best for you

Explore a subject research guide

Research Guides are put together by subject specialist librarians and point to helpful resources in your area of study
You can sometimes get an idea for a topic or project by exploring the content of those resources
Let's try some topic development.
Broad topic: Voting
What about voting?

Who can vote?
How it works
What are issues or controversies?

I'm interested in cases where people have not been allowed to vote…

Voting suppression
Women and voting

I'm also interested in how voting has changed with new technologies

Voting and technology
Voting and 'tech'

What other aspects of voting, the vote, elections, etc. come to mind? Try sketching out your own mind map and see where it leads you.